Planned Giving
Foundation Staff

Dr. Rev. Christine Roush
Chief Executive Officer
Contact Me

Mrs. Linda Cassel, CSA, CAP®
Associate Director of Development
American Baptist Foundation
Contact Me
Linda has been working with the Foundation since January of 2008 and manages the training and development of our regions, partners and donors. She attended Alderson Broaddus College and has over 20 years experience in financial planning and investments. Linda holds licenses in both securities 6 and 63 and Pa. health, life and annuities. A lifelong American Baptist she enjoys combining her knowledge of finance and charitable estate planning to further the work of ministry and mission. Linda is a member of the Estate Planning Council of Northeastern PA.,the National Society of Certified Senior Advisors and the Partnership for Philanthropic Planning of Philadelphia.She earned the Chartered Advisor in Philanthropy, CAP® designation from the American College, Bryn Mawr, PA. Please feel free to contact Linda at: (570) 871-4980.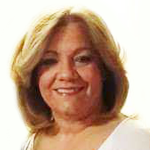 Magda Amargos CGPA
Development Advisor
American Baptist Foundation
Contact Me
Magda has been a member of the Spanish-American Baptist Church in Union City, NJ for 30 years. She graduated with a Finance Degree from the New Jersey City University. Magda was a member of the Board of the American Baptist Churches, USA and represented them in the Finance Committee of National Ministries and Rainbow Acres. She worked as a Retirement Benefits Consultant for the Ministers and Missionaries Benefit Board. She has an extensive history of work with ABC churches and regions helping them develop solid financial plans to secure the future of the ministry.

Rick Barlow
Development Advisor
American Baptist Foundation
Contact Me
Rev. Rick Barlow is ordained clergy of American Baptist Churches USA (ABC-USA). Rick served as a Servant Leader at Seattle's historic Mount Zion Baptist Church, during 1994-present. In 2001, the American Baptist Foundation commissioned him as a planned giving representative particularly because of his servitude in over four hundred and fifty congregations throughout the Northwest and California. In 2010, he founded the Barnabas Exchange Planned Giving and Resource Development firm. In 2013, Rev. Barlow re-joined the American Baptist Foundation staff as a Development Consultant. Prior to his post with American Baptist Foundation, Rev. Barlow was in the financial services industry as a licensed multi-line independent insurance agent and managed over seven hundred and fifty clients. He continues at Mount Zion as a Servant Leader, while filling pulpit-supply requests throughout the Evergreen Region.

Muriel Contreras
Marketing & Communications Manager
American Baptist Foundation
Contact Me
Originally, from New York City, where she studied photography, film, and communication design at The High School of Art & Design. Muriel went on to graduate from Rochester Institute of Technology in 2012 with a BFA in Graphic Design along with a minor in Women & Gender Studies. After graduation, Muriel worked as an intern and freelancer for Dream It Ventures and the United Nations. Muriel started with the American Baptist Foundation in late July 2013 as a part-time intern then quickly joined us as a full-time member of the staff in early October 2013. After 6 years as ABF's Graphic Designer, she transitioned into the Marketing & Communications Manager in January 2020.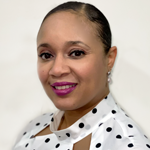 Nicole O. Harper
Office Manager & Grant Administrator
Contact Me
Nicole holds a degree in History from Gwynedd Mercy University, and brings seven years of experience working in financial institutions where she worked with ultra-high-net-worth clients and their investments accounts; as well as trust accounts, discretionary funds, and account reconciliation. She loves working with children and displayed her passion by tutoring middle-school students in reading for three years while living in Virginia Beach, VA. Nicole also has over twenty years of assistance expertise. She is currently obtaining her master's degree in English and Creative Writing from Southern New Hampshire University. Nicole joined American Baptist Foundation March 2020 as the Administrative Assistant to the Executive Director. A year later Nicole became the Office Manager & Grant Administrator.

Lon Krise
Operations Specialist
American Baptist Foundation
Contact Me
Mahlon "Lon" Krise joined the ABF in January 2017 as a contract employee and became a full-time Operations Specialist in November 2017. He is originally from Western Pennsylvania where he received his B.S in Accounting from Indiana University of PA. He then lived for several years in the Washington DC area where he obtained his M.S in Computer Systems Mgmt. from University of Maryland. He has over 20 years accounting experience including working for the DC Government and several Non-Profits.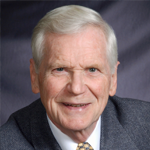 Rev. James G. Layton
Communications Consultant
American Baptist Foundation
Contact Me
Rev. James G. Layton is a graduate of Gordon-Conwell Theological Seminary, South Hamilton, Massachusetts. He was the pastor of the First Baptist Church of Wolcott , New York, during the decade of the 1970s. In the early '80s, Jim was a writer/producer in Washington, D.C. for The Genesis Project, which dramatized the Bible on film. He also became a media consultant to groups like Prison Fellowship. From 1985 to 1993, he interpreted mission outreach and provided stewardship education for approximately 400 congregations of the American Baptist Churches of Pennsylvania and Delaware and the Philadelphia Baptist Association. From the mid-1990s to the present, Jim has been a communications consultant to non-profit organizations in the Greater Philadelphia area, like the Foundation and American Baptist International Ministries.

Kristine Lutton, CGPA
Development Advisor
American Baptist Foundation
Contact Me
Kris brings a background in campaign management and a broad-cross section of development experiences spanning 25 years to the ABF team. She attended Baptist Bible College, now Summit University, majoring in elementary education. She has worked with national, local and regional organizations as a consultant helping them with strategic planning, leadership recruiting and campaign implementation. Her work with ABWM had a lasting impact. Kris is a member of Royersford Baptist Church.
Laura Miraz, Ph.D., SPHR, SHRM-SCP
Human Resources Consultant
Contact Me
Dr. Laura Miraz's work as the HR Director is not just a job—it is a ministry. With more than 30 years of ministry and service with the denomination, Miraz says she "serves as a supportive caregiver and servant-leader to employees and leaders. These are the people that God has placed in my professional life—those I am called to care for and serve." Miraz serves as principal for HRMATTERS, a human resources management consulting service for American Baptist national and regional partners. Miraz seeks to ensure a highly-skilled, committed, engaged professional workforce that embraces and exemplifies mission, vision and core values.
Overseeing all aspects of human resources management means Miraz's responsibilities range from recruitment, retirement, salary and benefits administration to training, development, motivation and performance. An advocate for employee relations, she is committed to providing a "listening ear and a strategic hand." Miraz enjoys providing assistance, guidance and leadership for individuals—whether staff or board members—as they seek to fulfill their individual call to ministry and service.

Nicole Mustacchio
Operations Manager
American Baptist Foundation
Contact Me
Born and raised in the heart Montgomery County, PA. She attended Strayer University and has 10+years of experience in the accounting industry. Nicole is bilingual; she spent 3+ years teaching English in Mexico. Nicole joined The American Baptist Foundation in July 2014 as a contract employee, became our full-time Operations Specialist in June 2016 and as of January 2020 is ABF's Operations Manager.
Paul Weers CFP®, RICP®
Development Consultant
Contact Me
Paul rejoined the ABF staff in 2021, following an 11 year stint with MMBB. He originally started with the ABF in 1999. He holds a BA from Illinois Wesleyan University and has been a Certified Financial Planner™ for more than 30 years. Paul has served on the boards of Peoria Pastoral Counseling Services, Peoria Friendship House of Christian Service and on the President's Advisory Council of Judson College [now University]. Currently, Paul is a Kiwanian and serves as a trustee at the Baptist Student Foundation at the University of Illinois. He enjoys spending his leisure time outdoors, especially fishing, gardening and trying something new on the barbecue.